Website and
Software Development
We have an extensive knowledge and understanding of custom and pre-build web development. According to your requirements, we design and develop your website. We have an expert team of developers with a vast knowledge of programming language. Our website development is based on five concepts:
Our website development solutions focus on user responsiveness and cross-platform usability. Also, our codes are well documented and easily readable for future changes and development. We are confident that our team can resolve any technical issues with various methods like email, web chat support, remote access, and by phone within the stipulated timeframe. We assist you to build a functional and professional website through the following process:
Our Business Analyst conducts discussion sessions and workshops to understand your business and project requirements. We don't start with the project until the requirements and research are finalized.
Based on your requirements, we design the system architecture, concept and development flowchart. We always work with an agile user-centred iterative process which has helped us to provide a functional end-user application. We initially design a concept and discuss with you to get a confirmation on our approach and design process. We finalize the UI and UX before we complete the backend development for any application or website development.
Our development approach is straight forward and according to the functionality requirements. We prepare an alpha version of the product for review and discussion. Further, we proceed with the development of the beta version of the product. Our development and design process is managed by experts with more than 5-10 years of experience.
We do rigorous testing before we go live with any project. We provide bug-free software with our automated selenium testing customized to your project. We perform various testing during the website development such as test case development and user acceptance test. Our test case development consists of various test cases of functionality which are created to check the proper functioning of the developed website.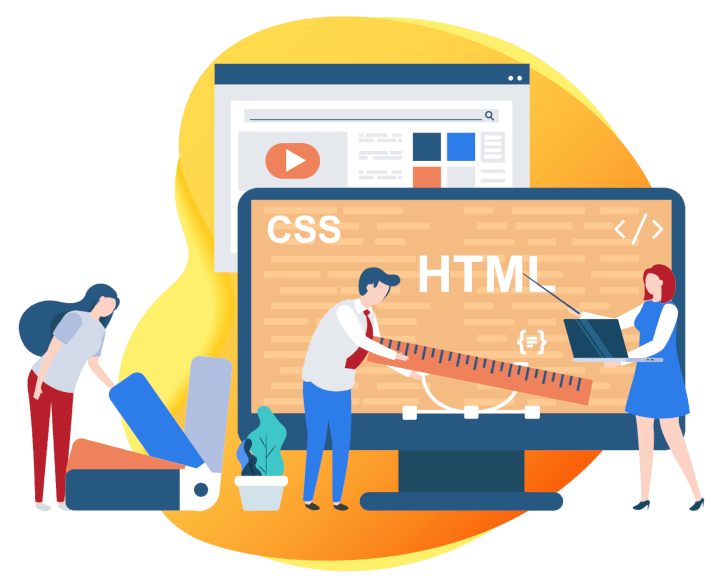 WordPress Integration and Setup
We understand that open source platforms such as WordPress are easy to maintain and comes with a bundle of plugins. We help you integrate or incorporate a WordPress website into your business requirements. We recommend that using WordPress is the best option for small scale and content based websites.  
We provide customized E-commerce solutions tailored to your needs. We use latest technology e-commerce software such as magneto, woo commerce and other open source software. Our e-commerce websites use templates which suits your business and provide an ultimate user shopping experience. We have provided various e-commerce solutions from small scale to enterprise scale. We also provide optimization of the products description and tiles for SEO purpose.